Discover more from A FOUNTAIN
A newsletter with an objective. Once or twice a week.
Electric-Blue Flash
The culture of fear in the Philippines, and my obsession with the archipelago's former First Lady
Objective: Imelda Marcos. The Steel Butterfly! Former First Lady of the Philippines, or rather, Spouse-of-the-Former-Dictator. 
I saw her once at the supermarket near my family home in the Philippines: an electric-blue flash of an all-too-formal gown, a low, warbling voice. Statuesque and surrounded by two personal bodyguards, running her hands through packages of powdered milk.
I never saw her again.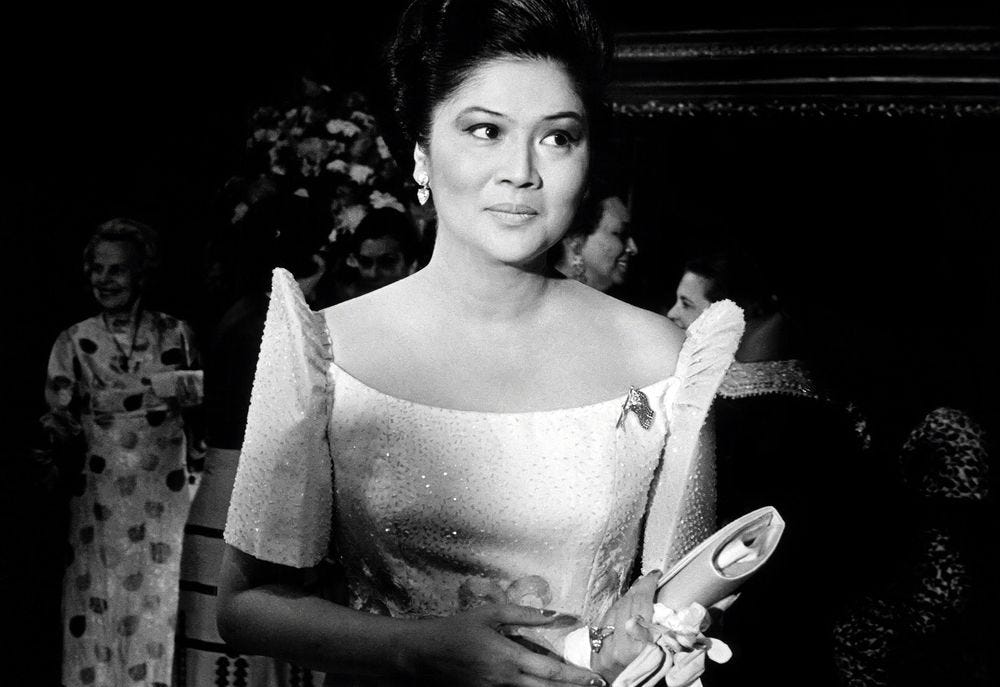 Maybe you know her as the owner of the largest collection of shoes in the world. Or that she is the owner of the world's most expensive diamond, four skyscrapers in midtown Manhattan, imported wild animals from Kenya, multiple original works by Michelangelo, Monet, and Raphael. Imelda Marcos says she was able to purchase all of these thanks to a mythical, natural reserve of gold that had been inherited from her paternal family, but I'm not so sure. Neither is the rest of the world, it seems—she's faced dozens of criminal charges over the years, many relating to ill-gotten wealth. She's gotten off pretty easy, returning a few of her prized possessions back to their previous owners, or relinquishing them to their owners These days, Imelda is 90 years old and her Ayala Avenue penthouse apartment, a mere 2 kilometers from my own home. So close, but still untouchable, the other end of a cosmic entwinement between her and me.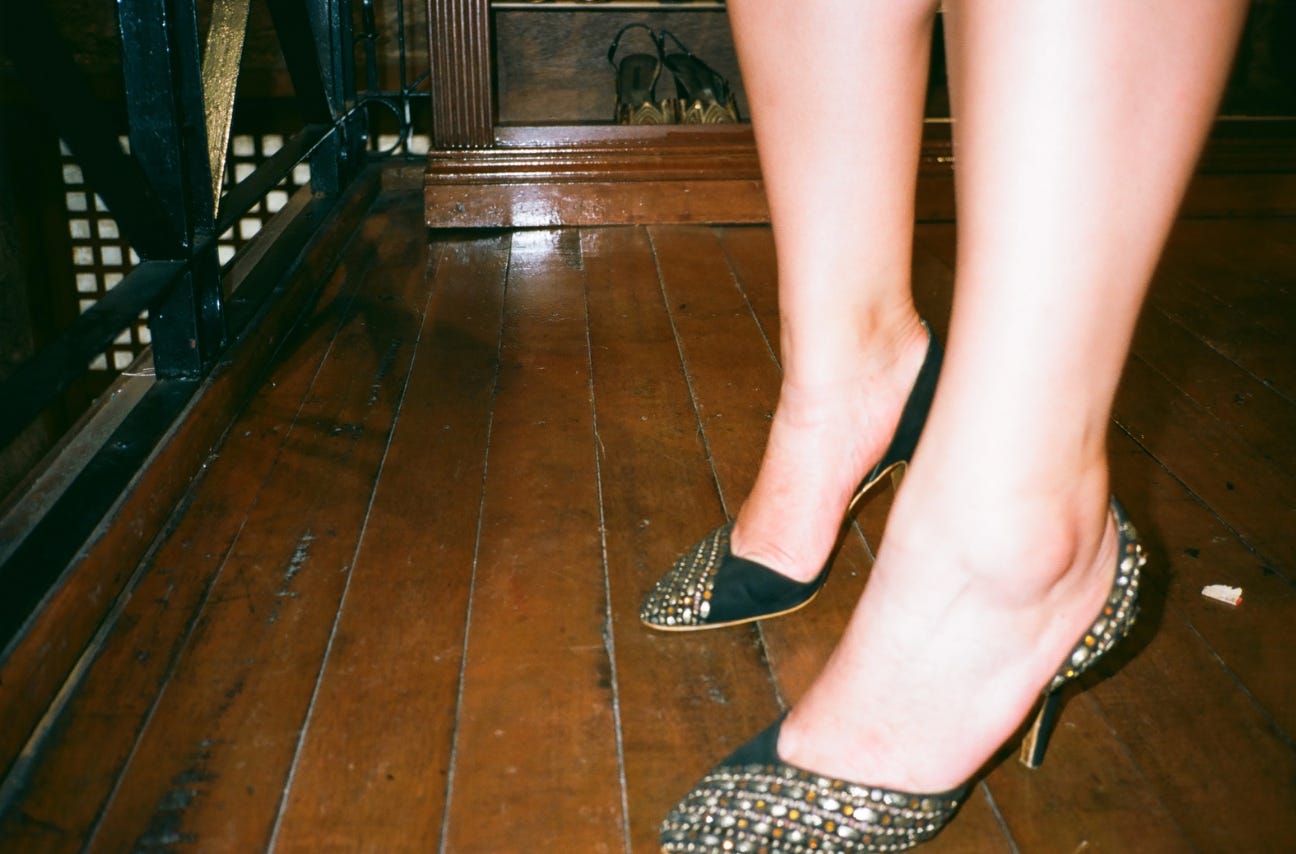 My friend Carolyn trying on a pair of Imelda's heels at her shoe collection museum in Marinka, an hour from where I live. The security guard let us try on any pair we wanted with unprecedented enthusiasm.
---
In the early 1980s, the Marcos regime threatened my grandfather, who was helping to manage a private television station at the time—the only one that had not yet given into being censored or controlled by the dictatorship. Marcos and his team warned violence over my mom and her siblings, and so they fled to Los Angeles. After three years of being there, she met my dad. I like to think about this—the potential entanglement of the history of the nation with the history of my own existence: Is Imelda, then, partly responsible for my personhood?
My obsession has grown so much so that I made a short fiction film about her, The Rose of Manila. Raised in the city of Tacloban on the southern island of Leyte, Imelda had dreams of becoming a singer, a pageant queen, a star. This didn't exactly pan out. Ruling beside her husband for over two decades, she's infamous for her lavish lifestyle, embezzlement of public funds, transnational friendships with autocrats, and her refusal to acknowledge the human rights violations of the Marcos era. But the Imelda in my film doesn't yet own thousands of pairs of shoes—her feet dangle over the waters of an invasive tropical storm, she messes up during choir practice, and her memories are bound by the primordial swell of waves of the South China Sea. At the core of the film is Imelda's becoming—its events, based on a true story, take place a mere month before Ferdinand swept her into the intoxicating sphere of politics and power. As my idea developed, one question lingered: what happens at the edge of history, when it isn't enough to uphold itself, and imagination must take over?
We shot on location in the Philippines, and two days before the first day, the Taal Volcano, six kilometers from our home base for filming, began spewing lava and ash, the first eruption since the 1970s. We were forced to condense a five-day shoot into two 15-hour days. How strange—serendipitous, even—Imelda's fraught and difficult spirit wouldn't have allowed it otherwise. My hope is that this film disrupts our conceptions of the tectonics of history, examines the relationship between early formative moments in one's life and later outcomes, and deconstructs—and possibly replaces—a story of myth with one that exposes both the frailty of the human condition and our interconnectedness. It's currently in post-production, but I'm attaching the first scene (and a bit of the second) of the screenplay here.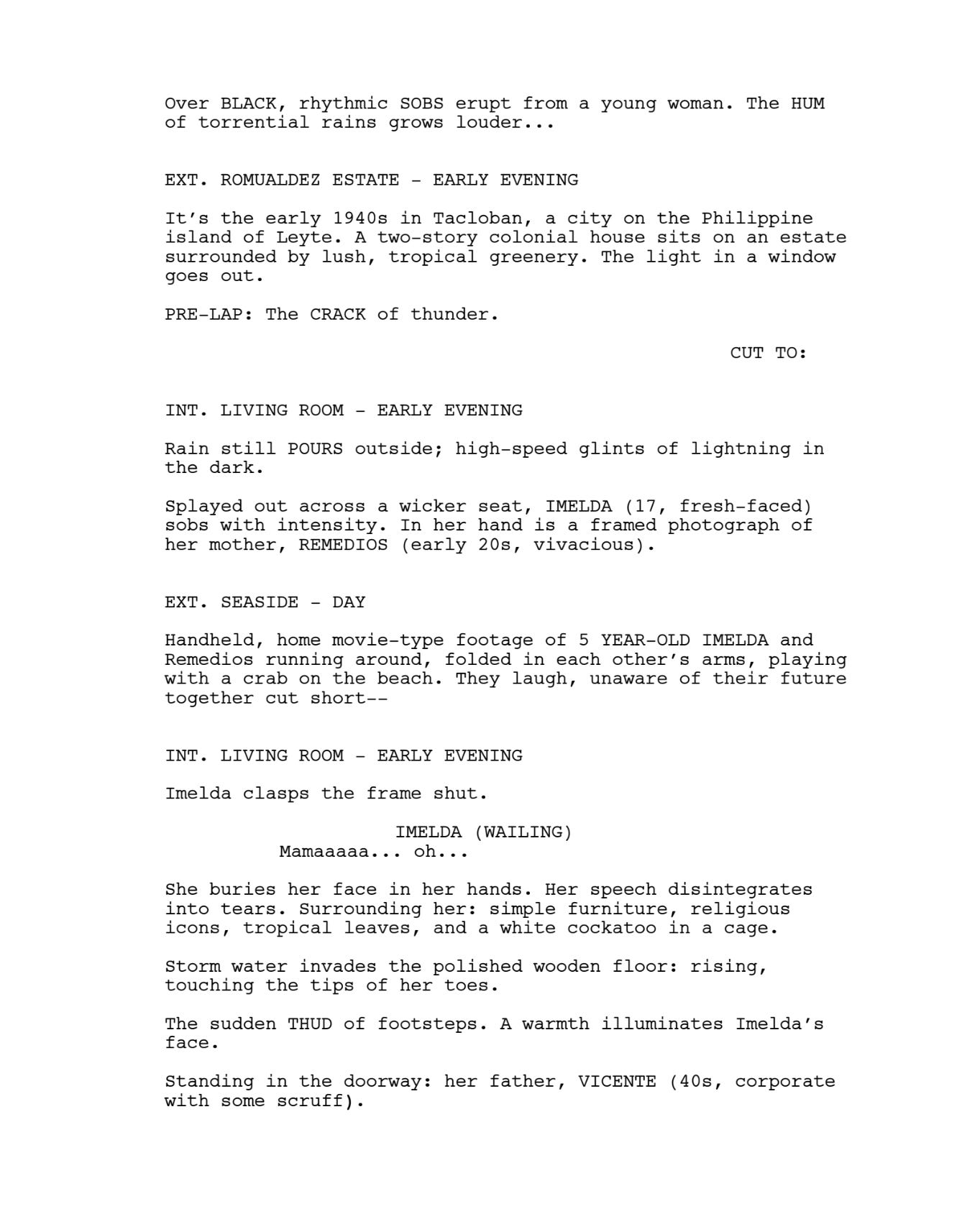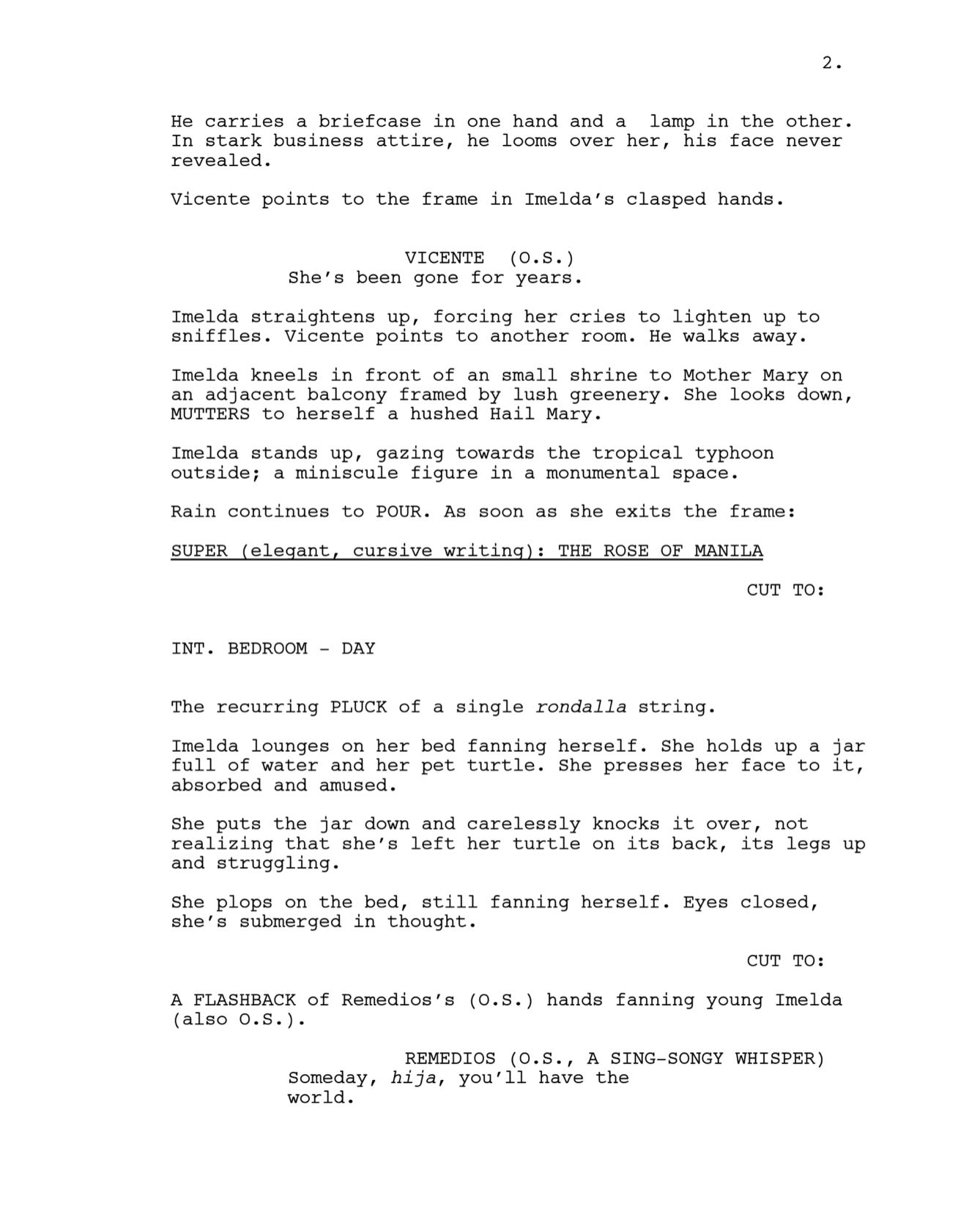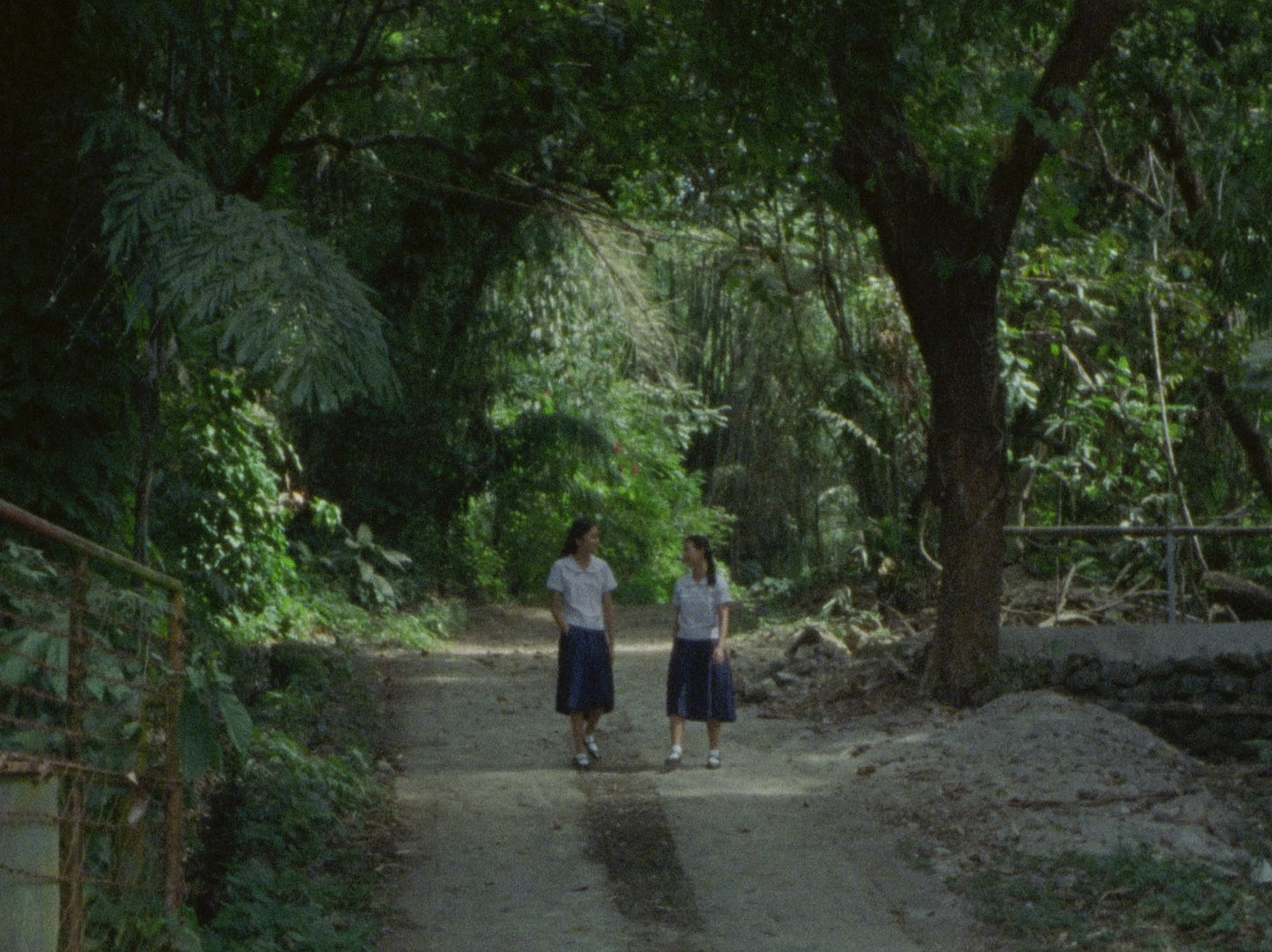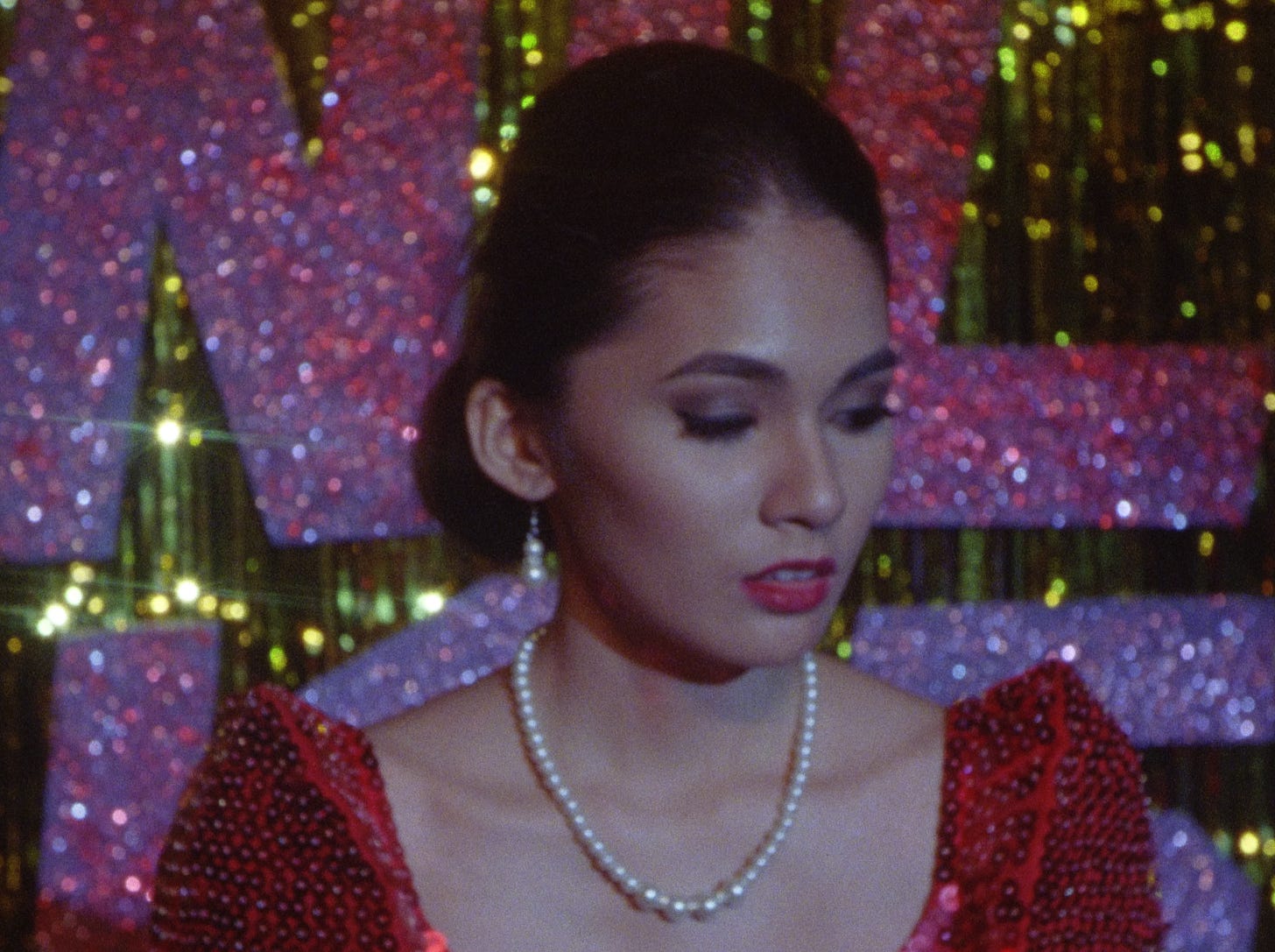 Stills from "The Rose of Manila"
The censorship institutionalized during the Marcos era is especially pertinent today as freedom of speech in the Philippines undergoes another seismic shift. Passed as an Act in the recent weeks, the Anti-Terror Bill grants the state—including police and the military—absolute power to determine what terrorism is, who terrorists are, and to conduct warrantless arrests on these people. One senator who voted for this policy is none other than Imee Marcos, Imelda's daughter. 
The Anti-Terror Bill equates any kind of dissent of the government, critical art and writing, and activism with "terrorist activities"—and even includes actions like social media posts and participating in peaceful protests. The #JunkTerrorBillMovement in opposition to the Act has gained significant momentum, inspiring a wave of protests and media activism, even compelling individual signatories to retract their initial support of the bill.
On June 15, journalist Maria Ressa, Executive Editor of Rappler, one of the country's few progressive news platforms, was convicted for "cyber libel" by the administration of current President Rodrigo Duterte, whose zero-strike war on drugs (content warning: images of death)is often compared to the militant policies of Ferdinand Marcos's reign. Last month, ABS-CBN, the country's largest television network, "went dark"—forced off-air in what many agree to be the culmination of a long-standing tension with Duterte spurred from a series of investigative pieces on Duterte's drug war (According to the New York Times: "Human Rights Watch said the closure "reeks of a political vendetta").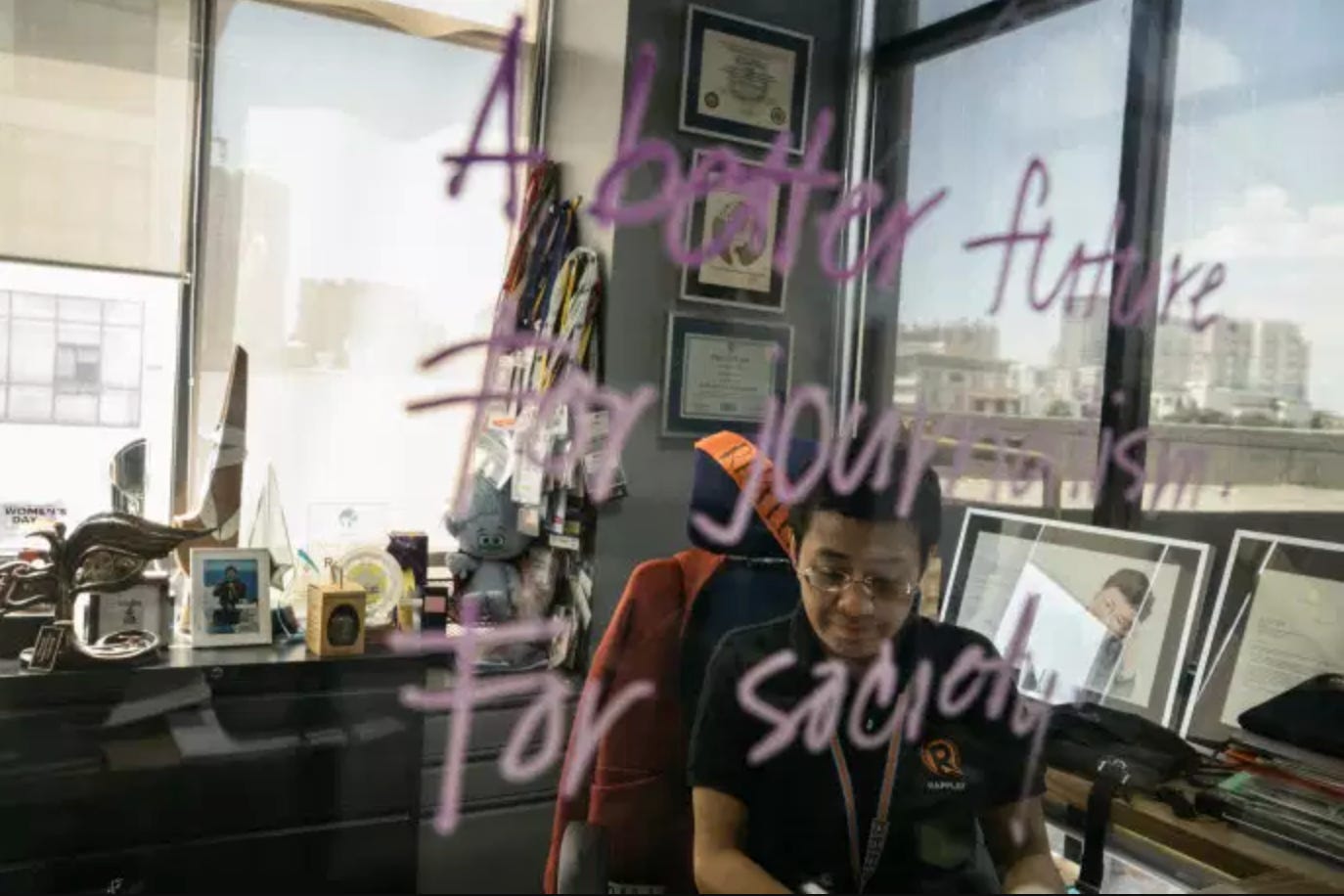 Photo by Hannah Reyes Morales on Instagram: "Today, the journalist Maria Ressa was found guilty of cyber libel in the Philippines. She could face 6 months to 7 years in prison. Human…"
The same culture of fear that Marcos constructed continues under the watch of Duterte. As urgency increases for anti-establishment and grassroots activism and organizing, so does the fragility and austerity of the lives of those doing the critical work. They form a radical, outspoken league of writers, artists, filmmakers, working to resurrect the country I call home back from the ashes of a failed regime. We must continue to protect, across the Philippine archipelago, its diaspora, and beyond, those who fearlessly imagine another future in the face of the cruelest form of suppression.
Your Imelda Marcos cheat sheet: 
Follow Maria Ressa on Twitter HERE. See her speak to PBS Frontline about freedom of the press HERE, and HERE you can learn more about A Thousand Cuts, an upcoming documentary about Ressa by filmmaker Ramona S. Diaz (who directed a documentary on Imelda in 2003). A keynote address given by Maria Ressa at the 2019 Global Investigative Journalism Conference can be found HERE, republished on Rappler.
You can learn more about the Anti-Terror Bill and the #JunkTerrorBill Movement HERE, join an email protest HERE, support local mutual aid funds and donation drives HERE, and read more press coverage of the situation HERE. 
---
This letter is by Alex Westfall. You can find her on @westfallalex or through aejwestfall@gmail.com. If you would like to pitch a letter idea, please email jwenzhuang@gmail.com or on @wenevernever.